God Is Closer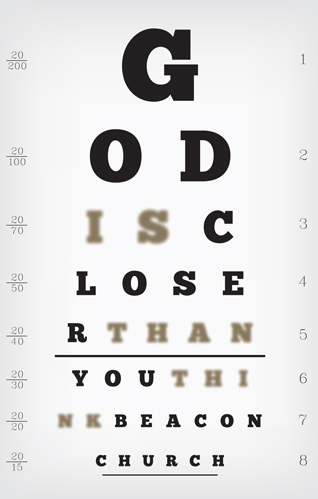 How far away is God? Isn't He reclining on a cloud in Heaven, far from this world and all of its difficulties? That's why we call Him "the man upstairs" or "mother nature, " because God can seem distant and disinterested. But God is not far; He is here, present and active in every facet of life. The Bible promises that God is with all of His people, no matter the circumstances. In all of life's triumphs and struggles, we are assured that God is involved and deeply cares about what happens in our lives.
Enjoy these messages from the summer of 2011, when we discovered that
God is closer than you think
.
An Inscrutable God

August 14, 2011

from Robert Kelly

God Alone

July 17, 2011

from Robert Kelly

God on a Mission

August 21, 2011

from Trevor Nauta

Irrational God

September 11, 2011

from Robert Kelly

Nearsighted

July 31, 2011

from Christopher Coats




The Almighty God

July 24, 2011

from Robert Kelly

The Hidden God

August 7, 2011

from Robert Kelly