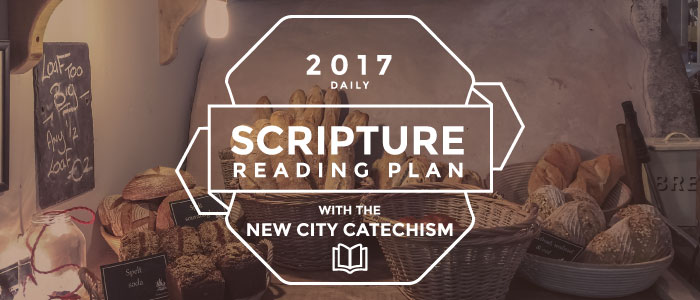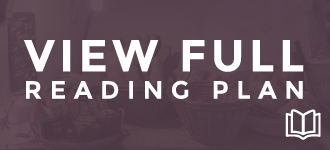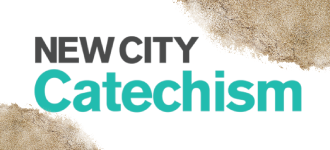 At Beacon, we believe that the Bible is the inspired Word of God and we have witnessed how spending time each day reading it can be life-changing. In 2017, we are encouraging everyone who attends Beacon to participate with us in a Daily Scripture Reading Plan.
One of the most common struggles people face regarding reading the Bible is figuring out what to read. The
2017 Daily Scripture Reading Plan
will equip you with a 6-day-a-week guide to help you get the most out of your reading experience. This reading plan is organized around the
New City Catechism
(NCC). The NCC is a free resource designed to bring people into a deeper understanding of the core beliefs and practices of the Christian faith. It is composed of 52 questions and answers that act as the organizing thought for each week's readings in the
2017 Daily Scripture Reading Plan
.
---
How It Works...
On Monday of every week, you will begin by reading through that week's materials from the NCC, which includes:
A question about Christianity, followed by the Biblical answer
A verse or passage of Scripture that confirms the answer
A short commentary on the subject from a classic Christian author
A prayer to be read and prayed through
Some weeks will also include a short video teaching on the subject
For Tuesday through Saturday you will receive a Scripture reference for each day that supports the content from the NCC. The readings for each day will usually be about a chapter long and should take about 5-10 minutes to read through. We encourage you to carve out a little more time than that so you can read slowly, re-read parts, think about what you read, pray about it and even journal.
By the end of each week you should have a firm handle on the Biblical answer to the question being asked.
---

Signing up will ensure that you get each day's readings sent right to your email along with a weekly devotional developed by one of the women or men who serve at Beacon.
---
What is the New City Catechism?
You may be wondering what a "catechism" is. It's simply a teaching tool designed to teach people the central beliefs of Christian faith using a series of questions and answers. The
New City Catechism
is a modern adaptation of historic catechisms like
The Heidelberg Catechism
of 1563 and
Westminster Catechisms
of 1648. Below are a few of the notable perks that the NCC offers:
There is a web app as well as an iPad app that each allow you to work through the content in a user friendly way wherever you go.
There is a version for adults and one for children so the whole family can be working through the same concepts on their repsective levels.
In addition to readings, there are also teaching videos for adults and songs for children to help reinforce the material.
For more information about the NCC, go to
www.NewCityCatechism.com
.